Event Management (Star EventThe Best In The City - Ranchi
Saturday, 13 November 2010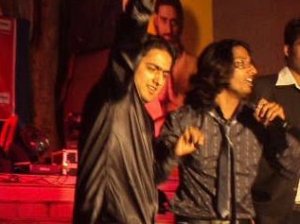 Contacts

Achal Khanna

9708300000
Item description
We are a professional event management company based India.
We Generally and Mostly deal with Celebrities from Indian Idols, Sa re Ga Ma, And other Reality Shows.
In Events Management, we believe that there is no better business referral than that given by a satisfied customer. That's why we are committed to finding out what exactly our customer's needs are and delivering solutions that meet, and often exceed, expectations.
As one of the top event management companies in Ranchi we offer Event Planning, Event Management and Event Marketing Servicesfor Personal Events, Fashion Shows, Dancing & Singing Competition, Corporate Events, Sports Events, Marketing Events, Conferences, Exhibitions, Consumer Shows, Product Launch. We also provide models, and anchors for various programs.
Event management is the new buzzword on the media, glamour and education circuits. It's no longer something done once in a while by the public relations guys. Now, most events are organised by an event management company, with experts taking care of every little detail – right from the colour scheme at the venue to the food and beverages catering, and the amusements and contests lined up for the entertainment of guests.
Different Types Of Events
As one of the leading event management companies in RANCHI, we have have an in-house Fabrication Workshop that enables us to offer the most competitive rates in the event management industry for undertaking jobs of Fabrication and Design of Exhibiton Stalls, Kiosks, Sets, Stage, Backdrops, Ramps, Projection Screen, Wedding Setups, Thematic Sets, Customized Setups etc.
We can assist companies to organise conferences, Seminar, Dealer Meets, Sales Meet, Product Launch, Exhibitions, Brand Promotions, Consumer Activations, Annual Award Functions, Annual Get-Togethers, Annual Days, Founder Day, Theme Parties, Corporate Parties, Corporate Events, Weddings, Fashion Shows, DJ Parties, Gazhal Nights, Family Day-outs, Live Shows, Rock Shows, Live Performances, Movie Screenings, Road Shows, Mall Promotions, BTL Activities, Outdoor Advertising, Mobile Hoarding Display Vans, Hydraulic Mobile Van Providers, Advertising Vans, Exhibition Octonorm Stalls, Prefabricated Exhibition Stalls, Manpower, Emcees, Hostess Provider, Promoters.
The task of an event management company is an onerous one, nowadays. Even New Year parties and promotional campaigns are taken care of by a professional event management agency. An Event Management Company's reputation depends on ensuring that everyone has fun, while keeping the atmosphere safe and kind.
For Further Information visit our website www.starevent.in
Or call us at 91 97083-00000, 91 99039-42242.